Focus on the ATOZ Chair for European and International Tax Law
In July of 2009,  ATOZ and the Faculty of Law, Economy and Finance of the Luxembourg University signed an agreement creating a first of its kind, privately financed, Chair for European and International Taxation. Currently held by Prof. Werner Haslehner, the "ATOZ Chair for European and International Tax Law" was established in order to develop research activities and provide high-quality education in international and European tax law.

Since then, the ATOZ Foundation has maintained and renewed its support and commitment to contribute to train the tomorrow's tax specialists.

On February 25 2020, Mr. Claude Meisch, Minister of Education, Children and Youth, members of the University of Luxembourg, Fondation de Luxembourg, ATOZ Foundation and ATOZ Tax Advisers celebrated the 10th anniversary of the Chair and a signing ceremony was held to participate to commemorate the extension of funding of the Chair for five more years.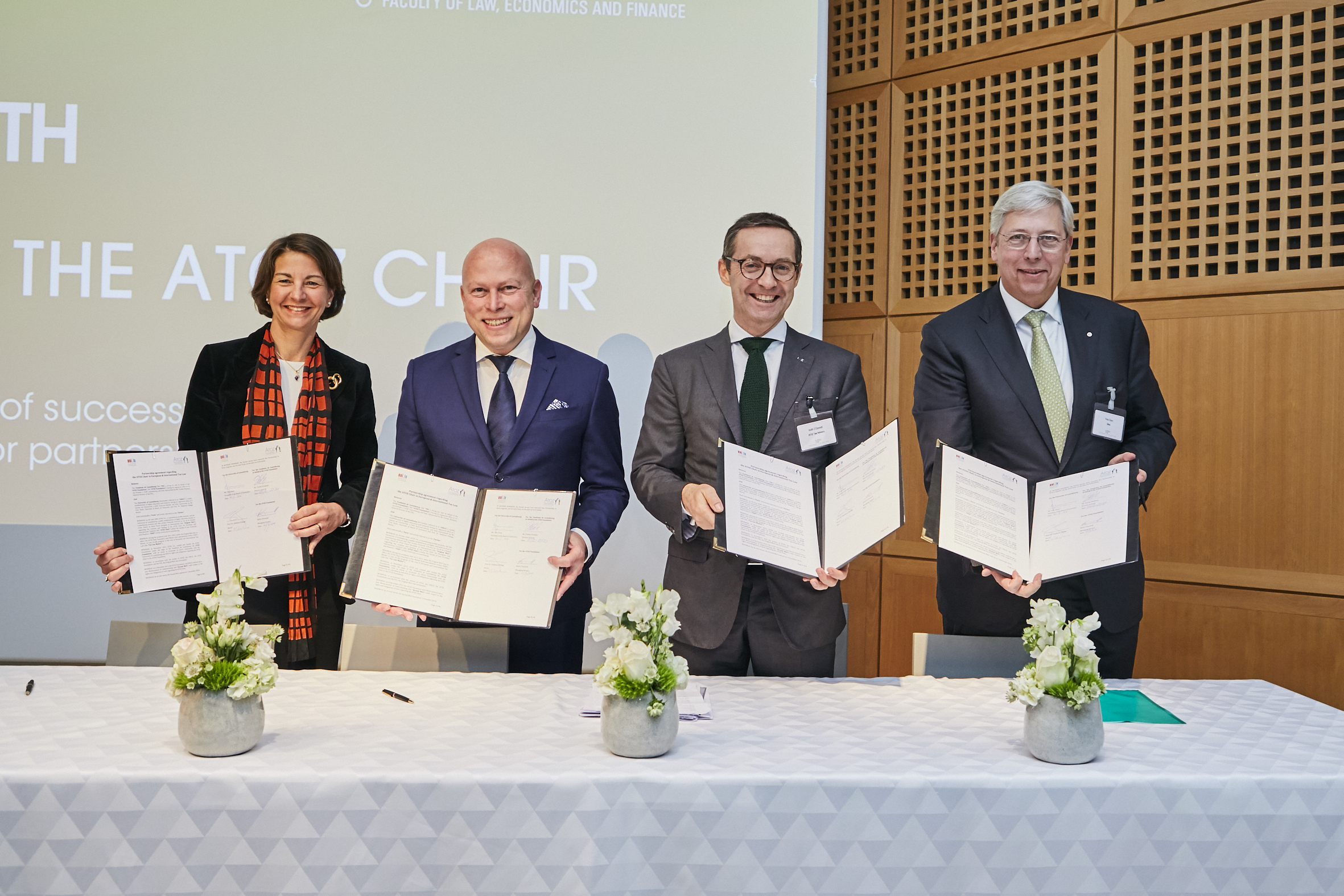 Regular seminars, conferences and research studies are organised throughout each academic year by the Chair to bring bright thinkers, researchers, and students together. The Chair has also published various books on current topics in the field of taxation such as state aid, the exchange of information, European Court of Justice decisions on tax law and double taxation and more recently notably about the Anti-Tax Avoidance Directive.
The ATOZ Chair for European and International Taxation is a way to give back and help the next generation of tax advisers to not only fulfil their own potential but also to ensure the future of the profession in Luxembourg and abroad which is constantly evolving and facing increasingly challenging political, economic, regulatory and ecological changes.
A tax practice workshop, which takes the form of several case studies, is organised annually for the students of the Master 2 in European and International Taxation with the aim of educating them on the practice of tax consulting. Throughout this workshop, volunteer members of ATOZ act as mentors for one of the student groups and guide them in their analyses of the practical cases, allowing them to gain invaluable practical experience for their future careers.
In addition to this mentoring program, the ATOZ Chair finances one Master's student with a 9,000 euros scholarship which is awarded on the basis of financial circumstances and will, at the end of each academic year, award the most deserving student a scholarship of 1,000.00 euros.
During the programme, students will notably work on a case study drafted in collaboration with tax specialists at ATOZ. This hands-on collaborative project provides them an opportunity to work under the supervision and guidance of practitioners. This exercise, incorporating practical experience and engagement with practitioners is very valuable to the programme. In this way, students will have exposure to real tax issues in addition to the important theoretical tax problematics.
"Our objectives in funding the Chair were philanthropic not business-related. We wanted to fill a need that we saw, which was the provision of University-level tax education and research in Luxembourg."
About the Chairholder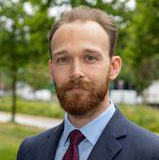 Prof. Dr. Werner Haslehner
Since June 2015, Prof. Dr. Werner Haslehner, LL.M (LSE) has been the holder of the ATOZ Chair for European and International Taxation at the University of Luxembourg, where he is also professor and the Course Director for the Master in European and International Taxation LL.M. programme. Prior to this appointment to the ATOZ Chair, he was Associate Professor at the University of Luxembourg (2013-1015). Before coming to Luxembourg, he held positions as Assistant Professor at the Department for Finance Law, Tax Law and Tax Policy at Johannes Kepler University Linz (2009-2010 and 2012-2013), as research assistant at the same department (2006-2009) and as post-doctoral Fellow at the London School of Economics and Political Science (2010-2012).

Prof. Haslehner specialises in international tax law, tax policy and European law, frequently publishing and lecturing on these topics in and outside Europe. He is also interested in the integration of economic and legal research and holds a Master's degree in business and economics in addition to his training as a lawyer.
Our accomplishments by the numbers