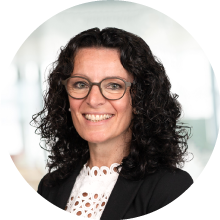 Samantha Schmitz
Samantha has been a member of the technical committee since the launch of the ATOZ Foundation. She also assists the steering committee of the ATOZ Chair for European and International Taxation, currently held by Prof. Werner Haslehner at the University of Luxembourg.
Having worked in Luxembourg since 1998 in the corporate tax field as an adviser and as a Chief Knowledge Officer, Samantha has an extensive background in tax law, more specifically in Luxembourg, European and International corporate tax law.
This significant experience in the field of taxation allows her to share her knowledge with the Chair and advise and be of decisive assistance on the projects lead by Prof. Werner Haslehner and supported by the ATOZ Foundation.